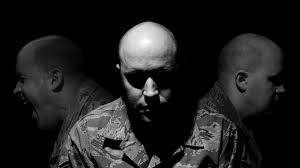 Global Bipolar Disorder Market: Industry Analysis and Growth Forecast (2018-23)
Bipolar disorder market is driving by the factors like advancements in technology allowing the detection of a patient's mood with more accuracy act as a positive influence on the market growth"
— Lead Analyst @ Market Data Forecast
HYDERABAD, TELANGANA, INDIA, November 29, 2018 /EINPresswire.com/ — Bipolar disorder is a brain disorder that causes unusual shifts in energy, mood, activity levels, and the ability to carry out day-to-day tasks. It is also known as Manic Depression. There are four basic types of bipolar disorder in which all of them involve clear changes in mood and activity levels. These moods range from periods of extremely up, energized, elated and behavior which is also known as manic episodes to very sad, down, or hopeless periods (known as depressive episodes).
The Global Bipolar Disorder Market was worth USD 4.9 billion in 2018 and estimated to reach USD 5.44 billion by 2023, increasing at a CAGR of 2.12%.
In recent years, the general public awareness on the symptoms and treatment of Bipolar Disorder is on the rise. Typically, the treatment for bipolar disorder is for lifetime. Proper treatment help people with bipolar disorder lead healthy and productive lives. Talking with a doctor or other licensed mental health professional is the first step for any patient who thinks he or she may have bipolar disorder.
View sample and decide: https://marketdataforecast.com/market-reports/bipolar-disorder-market-8211/request-sample
Bipolar disorder market is driving by the factors like advancements in technology allowing the detection of a patient's mood with more accuracy act as a positive influence on the market growth. Other factors include online self-management tools, improving diagnosis rates, increasing acceptance of society regarding mental illness and increasing government supports also drives the market. Government's Bipolar Disorder awareness campaigns also propel the market growth.
The key restraints on the market growth come from the inadequate facilities for diagnosis of bipolar disorder. Strict government rules on misdiagnosis of the disorder and insufficient equipment result in bipolar disorder being written off as just another personality disorder or depression. Several of the drugs used in treatment of the disorder have been found to have addictive side-effects, resulting in a controlled manufacturing of the required pharmaceuticals.
To know more read: https://marketdataforecast.com/market-reports/bipolar-disorder-market-8211/
The complete report for the global Bipolar Disorder Market provides all the information required for the decision making and investing opportunities based on the market size, revenue, history, current trends and future predictions. It also provides the deep sights of the global market based on the type, mechanism of action, drug class and regional analysis, along with the competitive landscape.
On the basis of type, the market is separated into
• Bipolar I disorder
• Bipolar II disorder
• Cyclothymic disorder Cooling system
On the basis of Mechanism of Action, the market is separated into
• Monoamine oxidase inhibitors
• Tricyclic antidepressant
• Benzodiazepines
• Serotonin-norepinephrine reuptake inhibitors
• Beta blockers
• Selective serotonin reuptake inhibitors
• Others
This market segment is predicted to be led by Serotonin-norepinephrine reuptake inhibitors till 2018 owing to their safety in treating major depression.
On the basis of Drug Class, the market is separated into
• Antianxiety drugs
• Mood stabilizers
• Antidepressant drugs
• Antipsychotic drugs
• Anticonvulsants
Rising occurrence of depression stemming from physical illness and psychosis resulted in Antipsychotic drugs leading this market segment.
On the basis of regional analysis, the market is separated into
• North America
• Europe
• Latin America
• Middle East and Africa
• Asia Pacific
The global market is expected to be led by North America, resulting from the high levels of stress and wide substance abuse issues. Various government schemes and campaigns designed to create awareness fuel the expansion of market in Europe and North America. Asia-Pacific is the fastest growing segment with emerging economies and rise in disposable income.
Get your customized report: https://marketdataforecast.com/market-reports/bipolar-disorder-market-8211/customize-report
Some of the top players in the global market include are Gedeon Richter, Indivior, AstraZeneca, Janssen Pharmaceuticals, Lundbeck, Bristol-Myers Squibb, Ostuca Holdings Co. Ltd., Glaxo SmithKline (GSK), Allergan Plc, Pfizer, Inc and AbbVie, Inc.
Scope of the report:
• Global, regional and country-level analysis and forecasts of the study market; providing Insights on the major countries/regions in which this industry is blooming and to also identify the regions that are still untapped
• Segment-level analysis in terms of technology, component, and type along with market size forecasts and estimations to detect key areas of industry growth in detail
• Identification of key drivers, restraints, opportunities, and challenges (DROC) in the market and their impact on shifting market dynamics
• Study of the effect of exogenous and endogenous factors that affect the global market; which includes broadly demographic, economics, and political, among other macro-environmental factors presented in an extensive PESTLE Analysis
• Study the micro environment factors that determine the overall profitability of an Industry, using Porter's five forces analysis for analysing the level of competition and business strategy development
• A comprehensive list of key market players along with their product portfolio, current strategic interests, key financial information, legal issues, SWOT analysis and analyst overview to study and sustain the market environment
• Competitive landscape analysis listing out the mergers, acquisitions, collaborations in the field along with new product launches, comparative financial studies and recent developments in the market by the major companies
• An executive summary, abridging the entire report in such a way that decision-making personnel can rapidly become acquainted with background information, concise analysis and main conclusions
Related research study download free sample @ Antiviral Drugs Market & Genetic Testing Market
About Us:
Market Data Forecast is a firm working in market research and business intelligence. With rich experience in research across various business domains, we cater to the needs of both individual and corporate clients. With a well-established in-house team of experts from diverse fields and outsource research network across 100+ countries, we are the sole research providers for most of Fortune 500 companies. Along with the standards of reports being on par excellence, our unique services like free customization, analyst support for the period of six months post to the purchase will be the flag bearers and differentiates us from the rest.
Contact info:
Abhishek Shukla
Sales Manager (International Business Development)
Market Data Forecast
Direct Line: +1-888-702-9626
Mobile: +91 998 555 0206
Mail: abhishek@marketdataforecast.com
MAHANTH
Market Data Forecast
+1 888-702-9626
email us here

Source: EIN Presswire